What We Do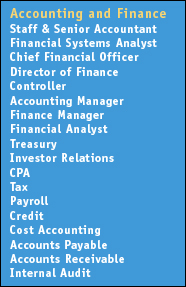 Challenge us to earn your business so you will choose us tomorrow.
The professionals at PWC & Associates concentrate on identifying candidates in functional areas where companies need specific expertise. Our focus begins with the leaders within an organization such as the CEO or CFO. Our team works to identify and attract top level talent for these roles, and the important leadership and staff positions that typically report to them.
Our specialists have worked with a variety of industries and companies from privately held early stage start ups to large multi-national corporations.
Identifying Clients' Needs
PWC & Associates takes a consultative approach to our recruiting process. We take the time to fully understand our clients' technical requirements, culture, expectations, and goals. We present only qualified candidates whom we have thoroughly interviewed and screened for the specific opportunity. As your needs change, we have the flexibility to change with you. Our pool of resources is always growing and changing to meet the demands of your business.
Identifying the Desired Candidates
Direct Placement
We present the best talent available to our clients through pro-active recruiting. We focus on identifying passive candidates - a candidate who may already be employed but is intrigued by the possibility of a new challenge and who knows the realities of career advancement. Because those professionals who possess the desired characteristics are not normally looking for new positions, they must be sought out.

Interim / Temporary Assignments
PWC & Associates has an extensive networking base in the Southern California area. We represent professional consultants who are ready to join your team on an interim basis and see your projects through to completion. These top notch professionals work for PWC & Associates and we pay their salary along with various benefits. You can take advantage of their expertise without having to bear the cost of hiring them full-time.
Follow-Through
Once we identify final candidates, PWC & Associates works to maintain their high level of interest. The Executive Recruiter counsels both the client and candidate throughout the interview process, and gauges the interest level to ensure everyone's time is maximized.
Through negotiations, we structure expectations and manage the process to create a win-win situation. We manage all aspects of the candidate's transition, including resignation and counter offers.
The Executive Recruiters at PWC & Associates will stay in touch with all parties to ensure a mutually beneficial, long-term relationship. We strive to exceed your expectations.